Specialists
There is only one Pulmonary Hypertension centre in Latvia and it is located in Latvian Centre of Cardiology of P.Stradins Clinical University Hospital. The specialists will carry out an accurate diagnosis and initiate specific treatment.
Latvian Centre of Cardiology in Paul Stradins Clinical University Hospital in Riga,
Pilsonu Street 13, the 32nd body on the second floor.
Postal code: – 1002
Reception phone: 67069376
 Cardiologist Ainars Rudzitis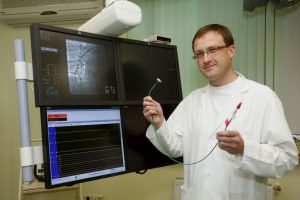 Invasive cardiologist and echocardiography specialist.
Echocardiography task force board member, Latvian Society of Cardiology Board Member, Child and adolescent heart health fund member, the Association of Pulmonary Hypertension honorary member.
Specializing in pulmonary arterial hypertension diagnosis and treatment, as well as specialist of interventional treatment of congenital and structural heart diseases, and other cardiovascular diseases.
Traineeship with several German and Swiss clinics.
Scientific publications on PAH, echocardiography and other issues author and co-author. Regularly participates in international science conferences.
Phone: +371 6706 9963, +371 6706 9379
E-mail:  ainars_rudzitis@hotmail.com
 Cardiologist Andris Skride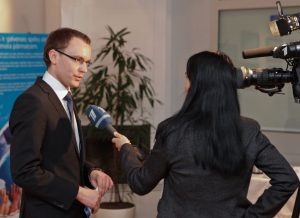 Working in clinical and invasive cardiology, echocardiography.
Specializes in echocardiography, clinical cardiology, pulmonary hypertension diagnosis and treatment.
International Association of pulmonary hypertension, a member of the association and member of the Latvian Society of Cardiology, Pulmonary hypertension, an honorary member of the Association of Pulmonary Hypertension.
Pulmonary arterial hypertension Latvian registry manager.
Traineeship with clinics in the United States, Germany, Austria and the Czech Republic.
He has participated and performed in cardiology and pulmonary hypertension conferences.
Phone: +371 6706 9212
E-mail: andris.skride@stradini.lv