NGO fund 2015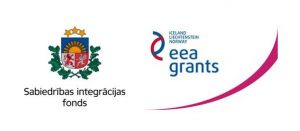 Project: "Establishment of advocacy and educational tools for people with pulmonary arterial hypertension"
Time: 01.06.2015 – 31.12.2015.
Aim of the Project: advocacy  and  educational  tools  creation  for  people  with  pulmonary arterial  hypertension  and  their  relatives.  Aim  groups  (patients)  involvement  in  decision making process, ensuring human rights for discriminated people group (patients with PAH).
Target  group:  235  people  with  disabilities,  their  family  members,  staff  of  organization. Indirect aim group: decision-makers, health care professionals, media and society.
Tasks: development of patient competence; create tools for advocacy in health care and social field that can be used in long-term; to promote social inclusion, reduce social discrimination, development of democracy.
Results:  Innovative  tools  which  the  target  group  can  use  practically  –  brochure  for  people with  rare  diseases  about  health  care  facilities;  advocacy  plan;  educational  work-groups; presentation  about  every-day  life  for  people  with  PAH;  Positive  video-book  (videos  with good experiences); seminar.
Place: Latvia.
Project is financially supported by Iceland, Lichtenstein and Norway. Program is financed from EEZ financial instrument and Latvia.
www.sif.gov.lv
www.eeagrants.lv
www.eeagrants.org
For more detailed information please contact Project manager Ieva Plume: ieva.plume@phlatvia.lv
News (in Latvian):
17.07.2015. Interešu aizstāvības plāna izstrāde 2015-2018
16.07.2015. Pulmonālās hipertensijas biedrības apmācības. Prezentācijas lejupielāde.
19.06.2015. Atziņas: Preses brokastis "Veselības NVO interešu aizstāvība – kļūdas, viedokļi, ieteikumi"
17.06.2015. Preses brokastis 18.06.2015.